CARMAN AGAR – I have been playing ringette for 12 years, with both Pilot Butte and Regina.  I have been a member of Team Saskatchewan numerous time attending both Western Canadian Championships and National Championships.  My greatest achievement in ringette was winning Nationals in 2007.  I am currently playing for the Regina Blackouts in the Open 'A' Division.  I have worked as a skills instructor at Marcel Garnier's conditioning camp and I am also the head instructor of the goalie clinics in Regina.  This year I am the goalie coach and trainer for the Regina Fury in the Junior 'A' Division.
Ringette has taught me so many important skills such as hard work, dedication, and perseverance.  These skills have not only helped me on the ice, but they have helped me in many other areas of my life as well.  Ringette has helped me become a person who works extremely well with a team on the ice, at the workplace, and in the classroom.  I also enjoy playing football, baseball and hockey.  I am currently studying pre-medicine at the University of Regina, with the goal of one day becoming a surgeon.
---
AMANDA CLEMENT – Over the years, I have been honored to represent Saskatchewan at the WCRC's and CRC's.  I have won several awards (Most Valuable Player) and have been graced with being selected and voted as team captain.  These treasured experiences have helped me grow into a positive role model and have instilled in me trust, determination, grit, and sportsmanship.
I also contribute to ringette by officiating for the Ringette Officials Association of Regina and have been wearing the stripes for six, almost seven years.  I started out shy and intimidated, but gained confidence by officiating.  I have been moving forward ever since.  In 2009 I helped coach a U12 ringette team, teaching the players basic skills and strategies.  It was rewarding to see the kids' smiles and hear the parents' comments on their child's improvement.  It is a great feeling when I can say that I gave back to my ringette community by making a difference in the girls' play and lives.  Through officiating and coaching I have gained patience, a deeper understanding of the sport, and many positive experiences.
When I am not officiating or playing ringette I can be found playing broomball on a different ice surface.  I have played this competitively for the past two years and have competed in two national competitions representing Saskatchewan.  I also play on a mixed broomball team with my mother, father and brother.  Apart from sports, I work at SportMart and I can also be found studying at home for my classes or spending time with family and friends.
---
MEGAN KARCHEWSKI – I am a dedicated ringette player who has been playing ringette for 17 years, 6 of them being at the AA level as well as 6 at the A level.  I have had many opportunities to compete in the Western Canadian Ringette Championships and Canadian Ringette Championships throughout my ringette career.  Currently, I am a member of the Open A Blackouts.  For the past 2 years I have helped out at Marcel's Ringette camps passing on my skills and knowledge to younger players to help them become more successful ringette players.  I have also coached for 2 years at the U14 and U16 levels.
Throughout my ringette career I have managed to maintain being an honor roll student while working a part time job throughout high school.  I have completed 4 years of university and am currently enrolled in my first year in the Saskatchewan Collaborative Bachelor of Science in Nursing which is a jointly offered program between SIAST Wascana Campus and the University of Regina.
I have attended 5 Western Canadian Ringette Championships and 2 Canadian Ringette Championships.  Last year, as a member of the Open A Blackouts, we won the silver medal at the Western Canadian Ringette Championships held in Kelowna, B.C.  Also in 2007, as a member of the Belle A Rush, we won the bronze medal at the Western Canadian Ringette Championships.
If I am not playing ringette, I am either going to school, working or volunteering in my spare time around the community.  I have previously volunteered to help around the rinks at many ringette tournaments over the years.  In the community, I have volunteered at the World Juniors, The Queen City Marathon, the Marion Centre, Holy Family Parish, and also at the Cosmopolitan Learning Centre.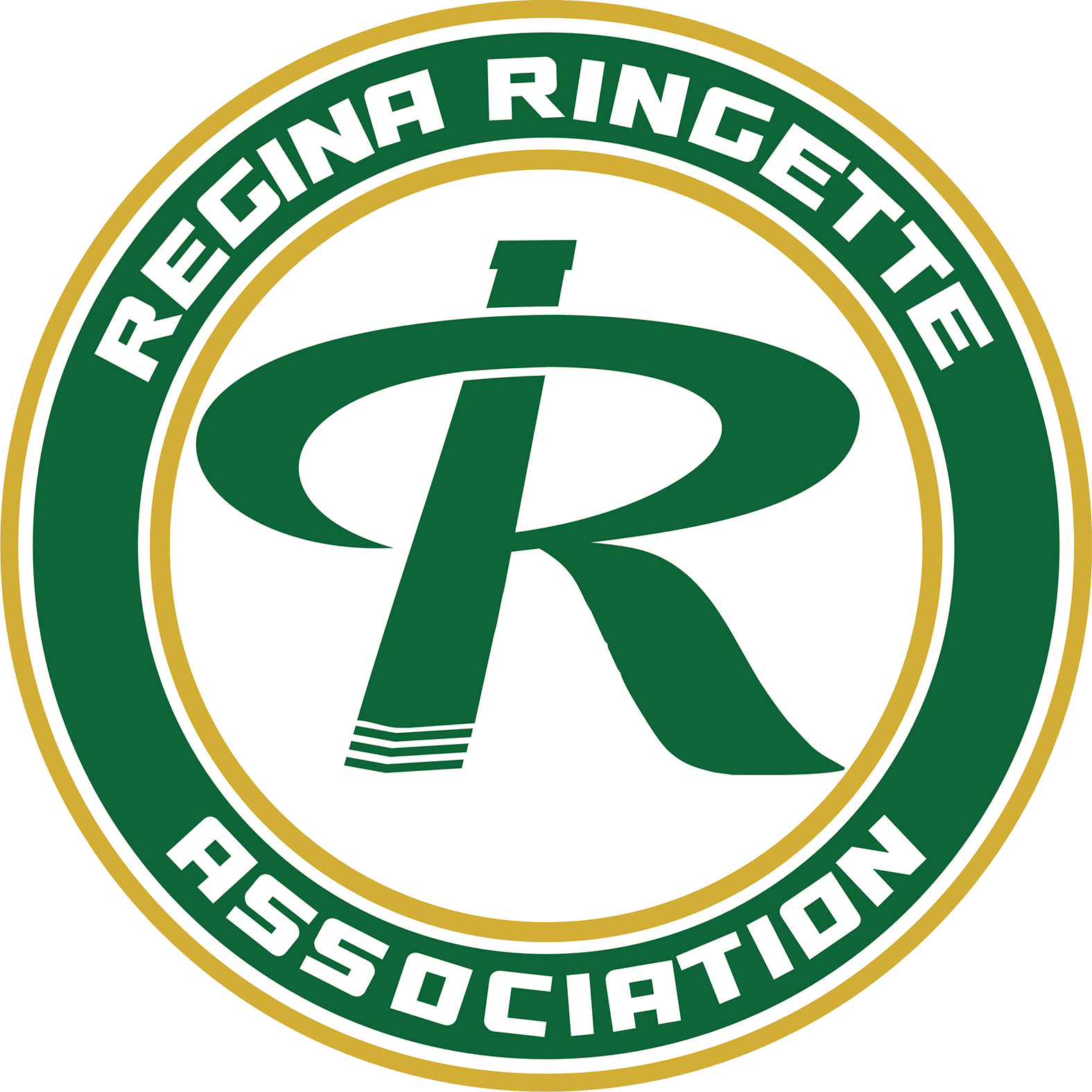 E-1642 McDonald Street, Regina, SK
Regina Ringette Association © 2022 Powered By TeamLinkt