Important Deadlines
October 22

Submit all team staff names to your Commissioner and the Director of Coaching
Register all team staff through the RRA website (each person must register)

November 1
Submit Criminal Record Checks to the Registrar
November 10
Submit your team's intention to participate in Provincials (Yes or No) to the Registrar
November 10
Submit second-half blackout dates to your Commissioner
December 15
Complete all coaching and manager certification requirements
January 31
Submit your Provincial Roster to Ringette Saskatchewan if participating in Provincials
Annual Meeting
Every team participating in the RRA league must send representatives to the annual Team Staff meeting. See Regina Ringette Playing Rules for details.
The meeting date will be posted and sent out by email.
The 2023 meeting is at 8:00pm, Thursday, October 12 at the Cathedral Neighbourhood Centre on 13th Avenue.
RRA 2023 Team Staff Meeting document
Registration
ALL team staff must register online with RRA by October 22.
Criminal Record Check (CRC)
All team staff 18 years and older (coaches, trainers, managers, and treasurers) must have a valid Criminal Record Check on file with RRA.
All roles require a Criminal Record Check with a vulnerable sector check (CRC-VS) except treasurers (CRC only):
Apply through the Regina Police Service or your local RCMP or police service.
Submit your CRC to the RRA Registrar no later than November 1.

Take a clear photo or scan of your CRC letter
Upload the file to your registration form or email it to the RRA Registrar
CRCs are valid for 3 years from date of issue.
Note: See Claiming Ringette Expenses at the bottom of this page for information about reimbursement.
Coaches
All coaching requirements and clinic dates are set by Ringette Canada and Ringette Saskatchewan.
Note: Clinics will not be available until Ringette Saskatchewan schedules and sets them up in the coaching ringette system.
Requirements:
Coaching Initiation Module
Register through The Locker
Must be completed before you can register for CSI or CI clinics
Coaching Certification
Trained = successfully completed the appropriate courses
Certified = successfully completed the corresponding evaluation process
CSI (Community Sport Initiation) Trained

Required to coach all Children's Ringette and U12B

CI (Competition Introduction) Trained

Required to coach U12A, U14B, U14A, U16B, and U19B

CI (Competition Introduction) Certified

Required to coach U16A, U16AA, U19A, and U19AA

Register through

The Locker
Complete by December 15
Making Ethical Decisions (MED)*
Respect in Sport (RIS)
*Making Ethical Decisions:
Please register as soon as possible. We have no control over the course dates and the Coaching Association may change or cancel different dates without notice.
Instructor-led MED courses are $50 and the online option is $85. RRA will only reimburse $50 for the MED course.
Trainers
Requirements:
Junior Coaches
Any registered RRA athlete 14 to 17 years old may apply to be a junior coach and will be aligned with a team for the upcoming season. Junior coaches can attain volunteer hours that can be applied to Wellness10 Volunteerism Projects, Christian Ethics service hours, and other community programs volunteer recognition programs.
A junior coach aged 14-15 may only coach in Children's Ringette or U12B
A junior coach aged 16-17 may coach at any level
Requirements:
Junior coaches must complete all of the same requirements and certifications as other coaches

Exception: Only Junior coaches 16 and 17 years old must take Making Ethical Decisions (MED)
If interested, please contact the Director of Coaching.
Managers
Requirements:
Ringette Canada Manager's Certification Course
For more information, see Manager's Info.
Note: Managers must be fully certified as a coach to be a member of the bench staff.
Treasurers
See Treasurer's Info.
Claiming Ringette Expenses
You can submit the following expenses to RRA for reimbursement:
Criminal Record Check ($10 or $20.45)
Coaching Initiation Module ($15)
Making Ethical Decisions ($50)
Manager's Certification ($25)
Coaching Certifications (such as CI, CSI)

Respect In Sport for Activity Leaders ($30)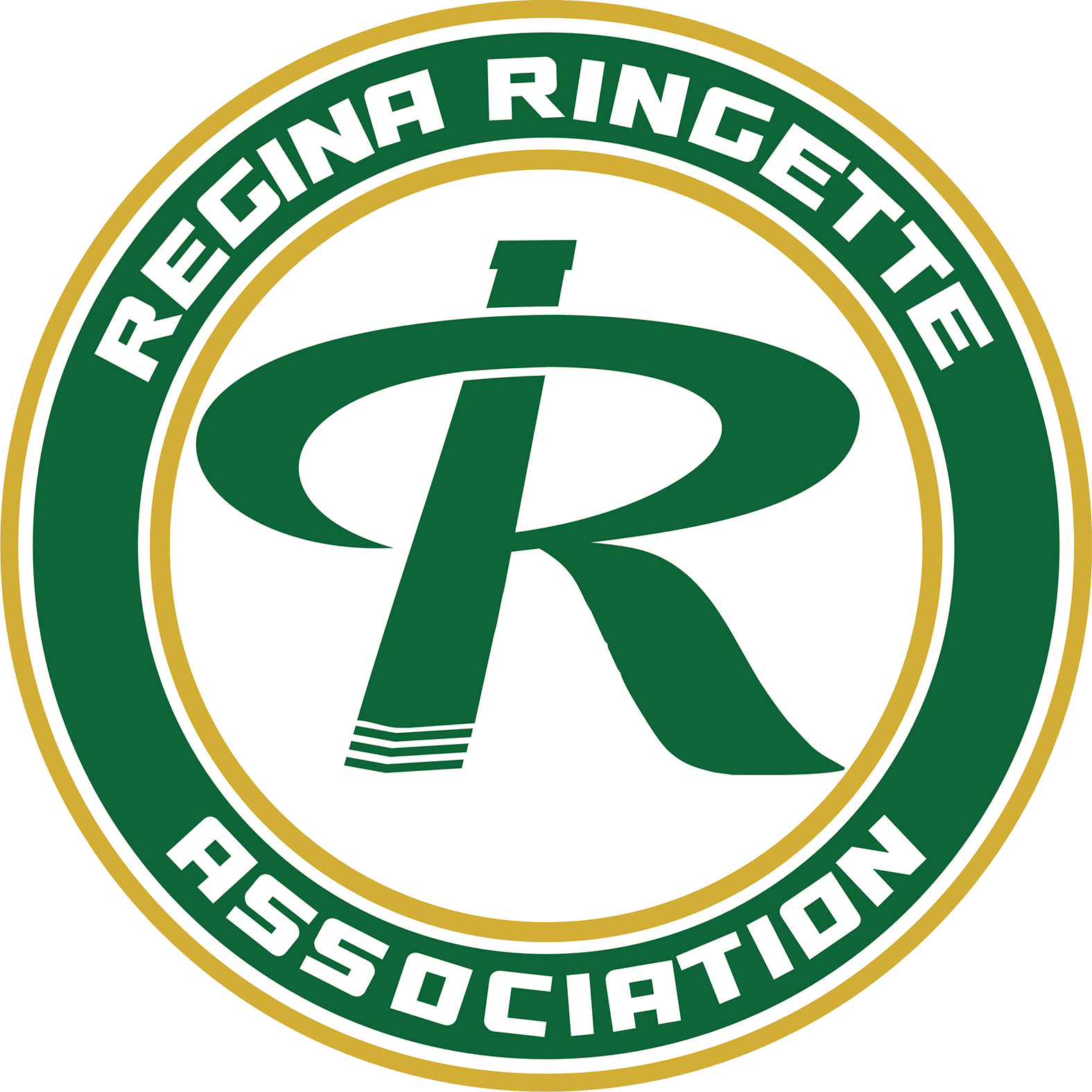 E-1642 McDonald Street, Regina, SK
Regina Ringette Association © 2022 Powered By TeamLinkt