Bingo 
Regina Ringette holds licenses at two Bingo Halls – Centennial Bingo and Fantasyland Bingo.
These licenses are maintained to help subsidize the cost of the sport for our members who are interested
in working bingos as well as to provide revenue to the league to support our programs and to keep costs
down in general. 
Would you like to be added to the email distribution list for being notified when the new bingo dates are received, please contact reginaringette.bingos@gmail.com.
To sign-up for a bingo, please fill out the appropriate online sign-up Form (preferred method) or contact reginaringette.bingos@gmail.com.
---
Centennial Bingo
Sept/Oct/Nov Centennial Bingo Hall Sign-Up Form
UPCOMING DATES
Sunday Sept 10th – 11:15am to 4:00pm
Tuesday Sept 19th – 5:15pm to 10:00pm
Wednesday September 27th – 5:15pm to 10pm
Thursday Oct. 5th – 5:15pm to 10:00pm
Sunday Oct. 15th – 11:15am to 4:00pm
Sunday Oct. 15th – 11:15am to 4:00pm
Tuesday Nov. 7th – 5:15pm to 10:00pm
Sunday Nov. 19th – 11:15am to 4:00pm
Thursday Nov. 30th – 5:15pm to 10:00pm
Fantasyland
Sept/Oct/Nov Fantasyland Bingo Hall Sign-Up Form

UPCOMING DATES
Wednesday Oct. 11th – 5:15PM to Midnight
Tuesday Nov. 21st – 5:15PM to Midnight
Tuesday Nov. 28th – 5:15PM to Midnight
THINGS TO KNOW
Bingo Vouchers can only be used for players who are under the age of 21 at the start of the
playing season. (This is SLGA's policy per their Licensing and Charitable Gaming Policy and Procedure Manual)
Bingo Vouchers are valid for 2 years from the date of issue.
Expired Vouchers will be used for Regina Ringette Scholarships or other Regina Ringette programming.
Bingo Vouchers are not transferable to other communities in Saskatchewan or to another Province, but
may be used for players released to BPRA for high performance teams (note that credit vouchers, goalie
promotion vouchers and bring a friend vouchers will not be transferred under any circumstance).
Bingo Vouchers can be gifted to another member of the Regina Ringette Association but cannot be sold.
Bingo Vouchers can be used for the following purposes:
Player registration (Season Registration, 3-on-3 Camp Registration, Regina Ringette Skills Camp Registration)
Ringette power skating schools
Team practice ice
Team power skating instruction
Team tournament fees
Team bus costs
Winter Games team costs (the approved costs previously listed)
Bingo Vouchers cannot be used for the following purposes:
For personal hotel, gas or food expenses or for personal clothing expenses.
To buy equipment for individual players or for a team – Any equipment purchased using bingo
revenues will be retained by Regina Ringette and will become part of our equipment inventory
More information can be found under our Bingo and Voucher Policy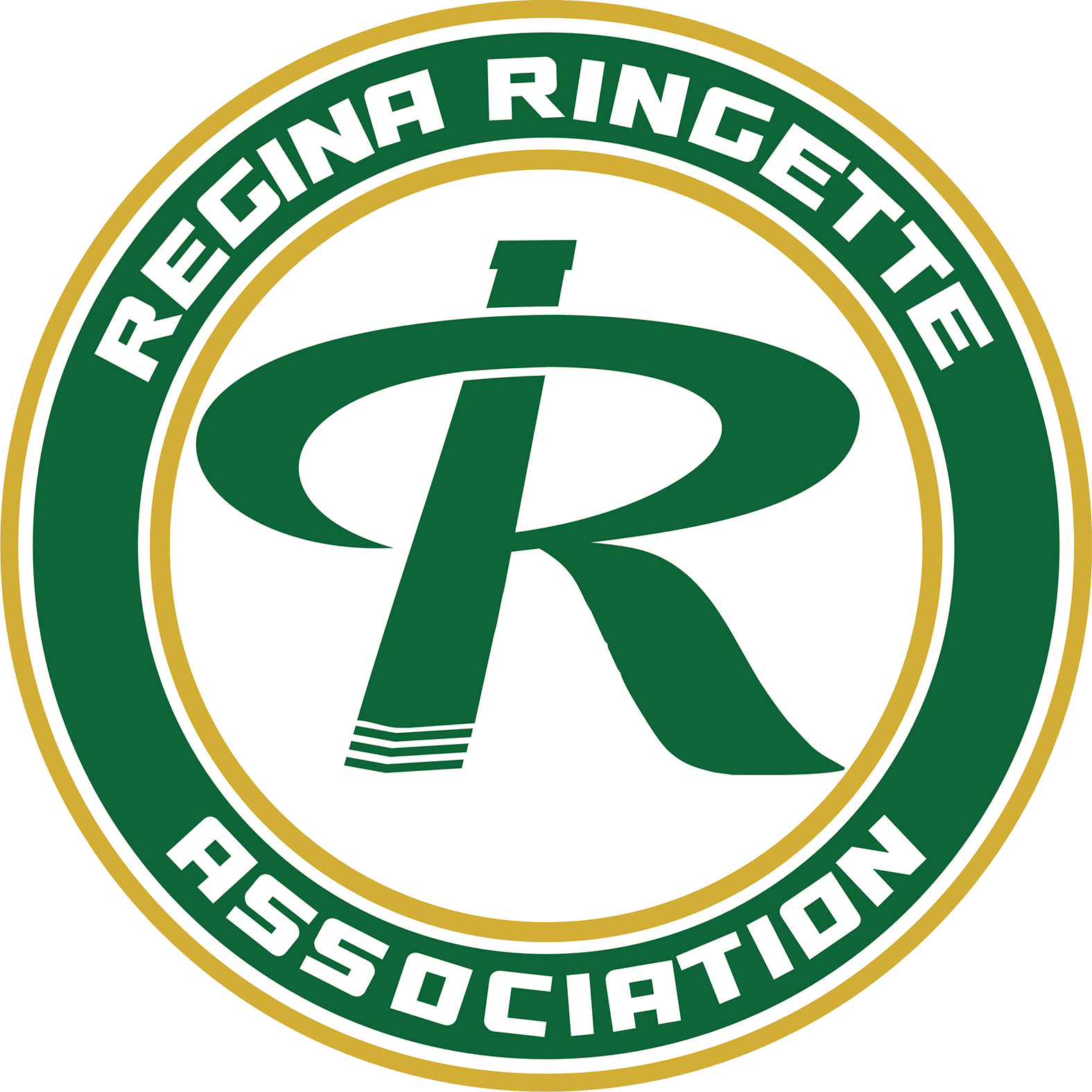 E-1642 McDonald Street, Regina, SK
Regina Ringette Association © 2022 Powered By TeamLinkt