The Regina Ringette Association is pleased to announce the continuation of the "Coach the Coach" program for Children's Ringette and U12. The program is focused on supporting coaches beyond the Ringette Saskatchewan formal training.  These divisions will focus their efforts on developing key players skills like: skating, checking, passing, protecting the ring, shooting and others. 
The goal of the program is to: 1) attract, train, and retain coachable coaches, and 2) develop and execute consistent coach support procedures.  This program will support the start of the development of life-long ringette skills development early in our player's careers and to be built upon every year until they have become proficient.  The program requires a long-term view, plan and will require an investment from the league to be successful.  Other associations have developed similar programs for their organizations with great success, we will continue to develop a program that meets the needs of the Regina Ringette Association and the long-term plan of our players.   
 
Where to begin:
 
Step 1: Finalize division-specific athlete and coach benchmarks –   The Coach the Coach manual is available to prospective coaches and will be a guide to follow during the season.  
 
Step 2: Enlist and train additional support Coaches  – All Support coaches from 2020 have returned and this will provide more consistency and understanding of all roles since last season.  We will continue to solicit experienced coaches who are open to helping out new coaches and sharing their wisdom and knowledge.  
 
Step 3: Hire and develop coachable coaches – Coachable coaches attributes: no egos, seeks advice, makes mistakes, be supported, willing to learn, see the benefits as a whole versus own player, ringette experience not necessary, and willingness to follow a program. 
 
Step 4: Learn the program for a successful season – We are determined to provide more direct support to new coaches as required and to have them be successful in developing their players with the right skills.  Our success will be determined by the standard skills that will be developed and demonstrated on the game ice and practice
 
There will be no additional cost for players in this program beyond their league registration and teams fees.  All other divisions will continue to operate as normal.  The program will be reviewed at the end of every season to determine our success rate and next seasons required adjustments.  
 
Frequently asked questions by prospective coaches:
 
Q. What is my time commitment if I participate in the Coach the Coach program? 
A. Eleven hours – two hours in the classroom for a coach manual review and kick-off meeting, two hours gym training for the coaches, three hours gym training for the players and two hours mid-season checking, and two hours year-end final report.  These eleven hours will save you forty hours you'd otherwise spend reinventing the wheel.   
Q.  How often will I communicate with my support coach?
 
A.  As often as needed via many communication options.  They can attend your practice for support, phone call, text, email, face-to-face, etc.    
 
Q.  Is the Coach the Coach program mandatory?
 
A. No, but we strongly encourage it in order to teach the basic skills and ultimately ensure a successful ringette season for the coaches and players.
 
Q.  What if I don't listen to the advice provided by my support coach?
 
A.  The coach will be given many opportunities to be supported and if we focus on the players and their development we can not go wrong.  The goal is to develop the right skills at the right time for each age group.    
 
Q.  Why are we not including other divisions for a Coach the Coach program?
 
A.  We have limited resources and believe we can make the most impact on the younger divisions.   
 
If you have ever considered coaching your player we would like you to join our team and help develop a strong program for our association's success.  With any program, our focus is to make a positive change. We know that there will be positive and negative events throughout the season.  The goal is to learn as much as possible, teach the right skills at the right time, and most importantly have fun with the players
 
We are currently looking for parents who have considered coaching in the past or are ready to coach now.  You can identify yourselves when registering your player for the upcoming season or register as a head coach through the RRA website.  The application deadline is July 15.  If we have not received what we believe are enough coaches we will extend the deadline.
 
If you have any questions about the program, please contact John Dumaine at dumaj1234@gmail.com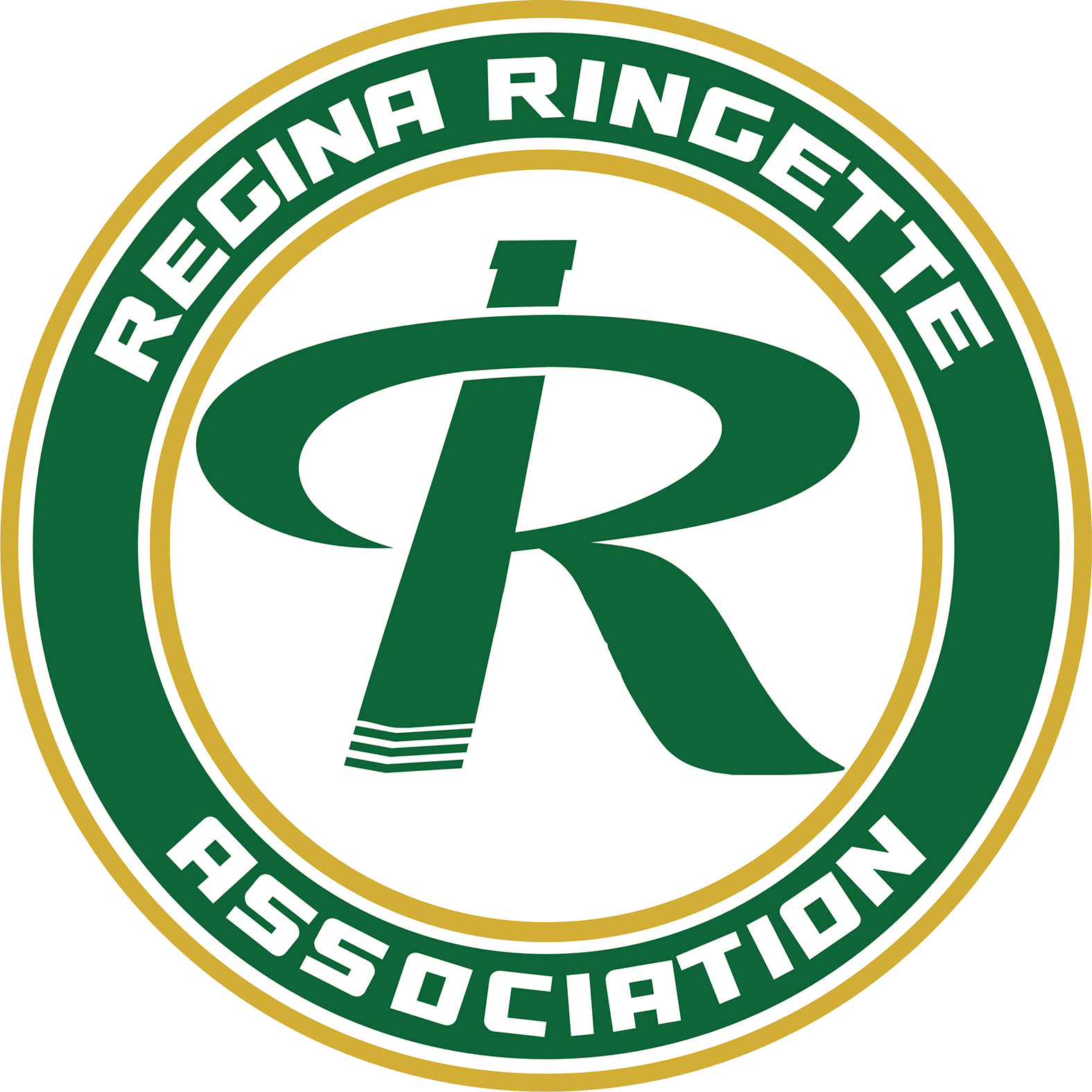 E-1642 McDonald Street, Regina, SK
Regina Ringette Association © 2022 Powered By TeamLinkt