MALLORY LOWES – I have been dedicated to ringette for the past 12 years, 8 of them being at the A or AA level.  I have had the opportunity to attend 2 Western Canadian Championships and 3 Canadian Ringette Championships.  This season, I had the privilege to play defence on Team Saskatchewan for the Canada Winter Games and the Regina AA Bandits.

Ringette has influenced every aspect of my life positively and has been a tremendous role in shaping myself into the person I am today.  It has helped me to develop cooperation and communication skills in which I utilize at school, work and in the community.  Being a relatively reserved individual, I have found that this sport has taught me to be more competitive, spirited, and confident both on and off the ice.  My ringette experiences have been some of the most memorable moments of my life thus far and have trained me to be determined and disciplined in everything I do.

Outside of ringette, I am a student at the University of Regina in the Faculty of Kinesiology and Health Studies, with future hopes of studying Prosthetics.  I enjoy playing Ultimate Frisbee and basketball in my free time and have been on competitive teams for both teams in the past.  I have previously volunteered for the Regina Food Bank, the Summer Fun Program (a day camp for children with disabilities), the William Booth Special Care Home, and the Palliative Care Unit at the Pasqua hospital.  I like to keep myself busy and being involved in ringette and other activities allows me to do so!

---

ALYSHA McEACHERN – I've had the privilege of playing ringette for the last 19 years and this year I continue to play on the Open A Blackouts.  I have played on a AA or A team for the last 12 years.  I've represented Team Saskatchewan at many Western Canadian Championships and National Championships. My most memorable moment playing ringette was in 2007 when my team and I won the gold medal at Nationals, in overtime against New Brunswick.  The fact we are only the second Saskatchewan team to ever win is an accomplishment I will never forget.  Another memorable moment was representing Saskatchewan at the Canada Winter Games in 2011.  Not only have I played for many years but I am currently on my third year of coaching and I absolutely love it.  This year I am lucky to be coaching the U19A A Impact.  I have worked as a skills instructor at Marcel Garnier's conditioning camp for several years and last year I took on the role as the head instructor.  When I am not at ringette, I am working and going to school full time at SIAST for Graphic Communications, where I hope to become a Graphic Designer.

There are many benefits of playing ringette that I have learned from playing and coaching.  Not only is it a great hard work out, you also learn a lot of great life skills.  For example, you learn how to work as a team towards a common goal, you learn hard work and dedication.  Ringette is a great way to develop self-confidence, patience, self-esteem and sportsmanship.  Many of my greatest and longest friendships are the ones I have made while playing ringette.  Whether you've had a rough day or just need a break, ringette is the best way to relieve stress and to have fun.  Your ringette team becomes your family and that is something I will always be thankful for.

---

TEAGAN McMILLAN – Ringette has taught me many important assts such as discipline, dedication, determination, and many more.  These assets have not only assisted me in the rink but in everyday life as well.  After fourteen years of playing at both the competitive level for four and non-competitive for the remainder, I have come to appreciate my sport.  As a future educator, coaching ringette has helped me further my skills for being inside the classroom.  I have been an assistant coach, skills camp instructor at the NRS camp, as well as at the RRA skills camp for the past few years.  Instructing kids has been very rewarding and taught me to never give up.

Additionally, I was fortunate to earn the position of the Sport Development Coordinator with Ringette Saskatchewan, where I travelled throughout the province teaching children about our sport.  Moreover, recently I was also chosen to the face of Stinger Sport, I am very fortunate to represent them.  Being chosen for these positions is rewarding for my dedication and passion to ringette.

As for volunteer work, I have helped at the Come Try Ringette days here in Regina.  Secondly, I have run the on-ice evaluations for varying age groups for the last two years.  Being a full time student, player, coach, and working on top of that does not leave me much room for extra community involvement.  However, I have still managed to volunteer at Santa Marias, various activities at Thom Collegiate, and assisted coaching Basketball at Ruth Pawson School.

---

ABBIE TRESLAN

 

– Ringette means the world to me.  Ever since I was four I have been playing ringette and have only ever truly loved this sport.  I have always joked about ringette bring my boyfriend and my life.  Ever since I can remember, I have been on the ice and I wouldn't ask for anything more.  I love this sport, which has taught me about commitment, teamwork and to push yourself to be the best you can be.  I have learned from my coaches and my teammates about how to be committed to your team by showing up at practice and dry lands and always giving 110%.  I have been to enough 6 AM practices in -30 degree Celsius weather to understand commitment and love for this sport.  I have learned what it is like to have a team at your back and a group of girls whom I will love forever.  I have achieved many things through ringette that I didn't think would be possible.  For example, I made U19 Team Canada West and I was the only girl from Saskatchewan to do that.  I have been able to push my body physically and my mind mentally to allow me to accomplish my love for this sport at the highest level possible.  My commitment for this sport pushes me to be training on the ice at least once a week during the summer to ensure that I am keeping my skating legs and that I won't take a step back.  I never loose sight of my goal, to make Senior Team Canada.  Currently I am Captain on Team Saskatchewan for Canada Winter Games and all I can think about is playing my best at Canada Winter Games this February and pushing my teammates to give their best in every game.  I am also helping coach U19A RIPT this year.  Helping coach has increased my knowledge of the game and has made me want to be a better player.  The girls on the RIPT are awesome and it makes me excited when I see them enjoying the sport as much as I do.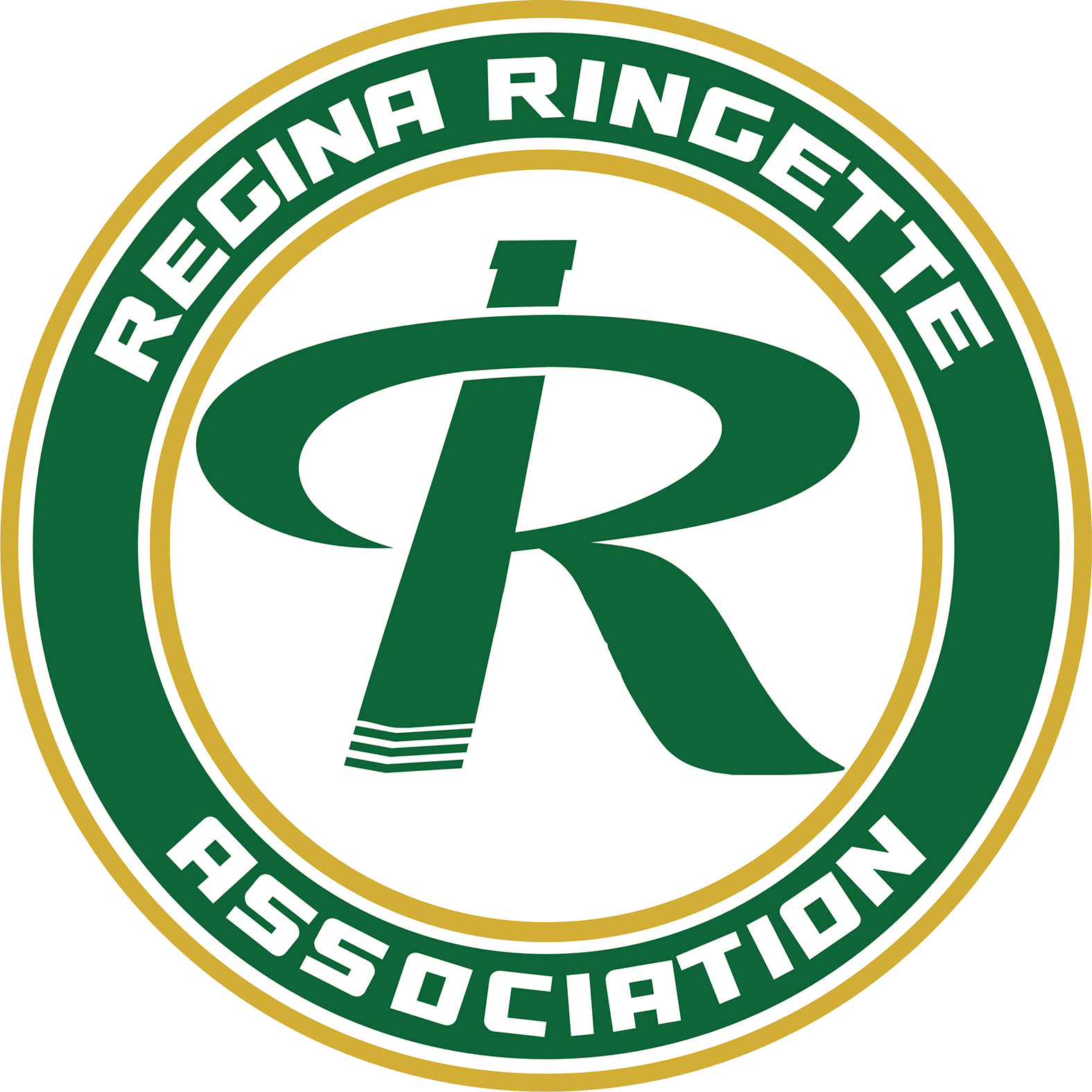 E-1642 McDonald Street, Regina, SK
Regina Ringette Association © 2022 Powered By TeamLinkt