COVID-19 Regina Ringette Association Information/Rink links – 2021/2022 Season
The Co-operators Centre COVID-19 Information 
February 28th
All types of Guests are no longer required to wear masks at the Cooperators Campus, which includes the Ice arenas. However, anyone who feels more comfortable wearing a mask is welcome to do so. 
October 30, 2021
Effective November 1, anyone 12 years of age and older entering any Regina Exhibition Association Limited (REAL) facility will be required to show proof of full vaccination or a negative COVID-19 test within 72 hours of coming on campus.
Staff will be stationed at the main entrance of the Cooperators Centre to check everyone coming through the door. Due to the size and scope of the REAL Campus, vaccination status checkers will also roam the rest of the venues and common areas to conduct random screening checks.
Please see attached for the full proof of vaccination entry requirements.
NOTE: Masks are not required on the ice if proof of vaccination has been provided; however, a mask is still required when providing a negative COVID-19 test.
The City of Regina | COVID-19 (Coronavirus)
February 28th
 The requirement to wear masks at the City of Regina Ice Rinks and other facilities like Gym etc has been removed. However, anyone who feels more comfortable wearing a mask is welcome to do so.
Effective Monday, February 14, proof of COVID-19 vaccination or a negative test result will no longer be required at City of Regina recreation facilities, in response to the February 8 announcement by the Government of Saskatchewan.
Masks continue to be required at all times in all indoor public areas of the building except in the following cases:
While actively participating in aquatic activity or in the hot tub

Indoor youth athletics

 

for those under the age of 18

 

while they are actively engaged in athletic activity

While showering
Masking requirements at City of Regina facilities are in accordance with the current Mandatory Isolation and Face Covering Public Health Order, which remains in effect until Monday, February 28. As of Tuesday, March 1, masks and face coverings are recommended, but not required, inside City of Regina recreation facilities.
Saskatchewan Ringette COVID-19 Information: 
August-4th-2021-Restrictions-Lifted.pdf (ringettesask.com) (updated August 4th, 2021)
Rink Guidelines

Southey Rink Guidelines 
Vibank COVID-19 Guidelines
Qu'Appelle Rink Guidelines
Pense Rink Guidelines 
Safety Manager Information
Safety Manager Meeting Agenda
 
Ringette Saskatchewan COVID-19 Information:
Ringette Saskatchewan Board of Directors held a meeting earlier this week to discuss our Vaccination Policy in light of the new guidance and information coming from the Saskatchewan Health Authority (SHA) and the removal of restrictions by the provincial government and local municipalities.
Ringette Saskatchewan implemented this policy believing it would help to provide a safe environment for our participants, minimize the spread of COVID-19 and would help mitigate further restrictions and keep everyone on the ice this season. We believe this policy was an effective tool against the delta variant and kept COVID outbreaks in our ringette community to a minimum.
As the pandemic evolves with the introduction of the Omnicron variant, our policies must adapt.  To that end, we have determined that the Vaccination Policy is not in alignment with the best practices to reduce the spread of COVID-19 at the current time and will be removing it and the restrictions/requirements outlined in the policy.  The policy will be removed starting February 14th, 2022.
Ringette Saskatchewan has the health, safety, and well-being of our members as its top priority.  Keeping athletes healthy and minimizing outbreaks will require a continued effort by all members to be vigilant in self-monitoring, self-testing and self-management.  Participants are encouraged to continue to help reduce the transmission of COVID-19 by wearing masks if desired, taking advantage of free rapid testing, regular handwashing, staying home when ill and getting vaccinated, including your booster as soon as you are eligible.
We would like to sincerely thank everyone for their observance of the previous policy and for all of the efforts to keep everyone healthy and on the ice.  Community spirit is a significant part of what makes our sport so special – so THANK-YOU.
Special thanks each of the local association COVID Safety Officers as well as the individual team Safety Officers – your extra work is an important and integral part of the success of this season to date. 
Sincerely yours in sport,
Leanne Walter
President
Ringette Association of Saskatchewan
Regina Ringette additional information:
1) Coaches and officials will have to always wear a mask in the rinks. 
2) Any athlete 18 or older will need to always wear a mask, this would include our U19/Open team players.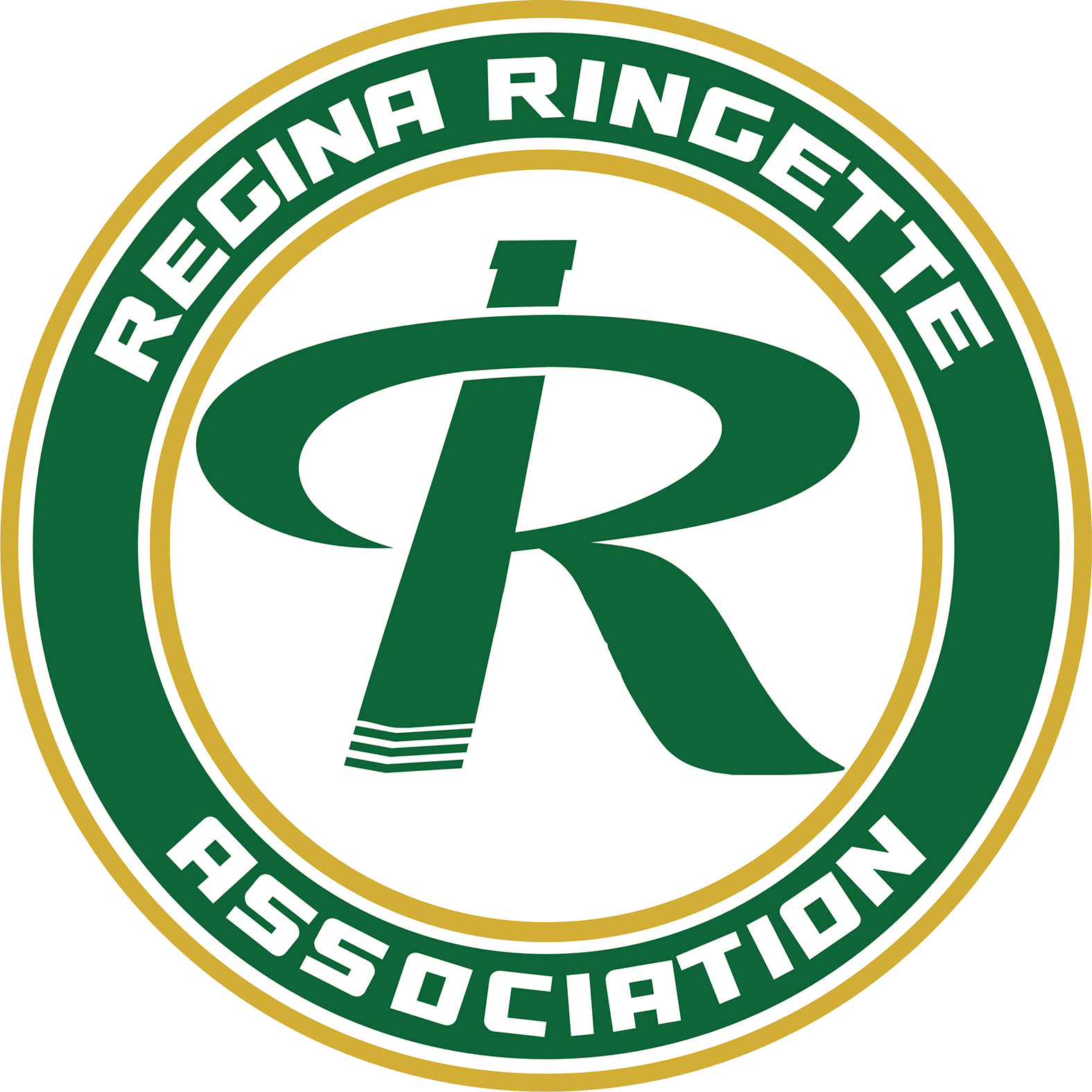 E-1642 McDonald Street, Regina, SK
Regina Ringette Association © 2022 Powered By TeamLinkt