2019-2020
---
Send your photo along with a brief (100 words or less) message to the

webmaster

to have your achievement posted in this section.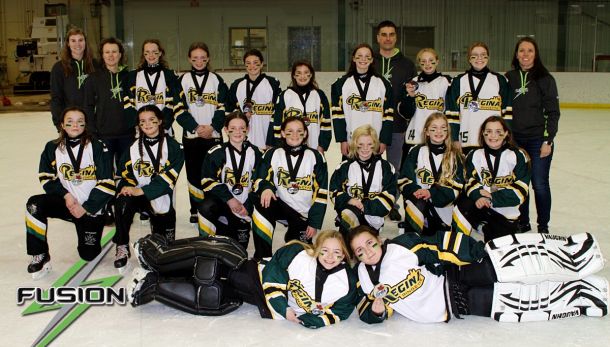 Congratulations to the U12A Fusion team on a great first half of the season.  The team competed in four tournaments between October and the beginning of January.  The U12A Fusion team won a silver medal in a Winnipeg tournament in October and another silver medal in Sherwood Park in November (losing a very tight gold final in an 1-0 overtime loss).  After a tough battle against U14B teams at the BP Charge Tournament in December, the U12A Fusion team bounced back to win a gold medal at the Jim Benning tournament in January against the U12A BP Rush.  Thanks for all the great effort and support from the players and parents so far this season.  Keep playing hard Fusion.  Coach Daina, Tara, Kelly, Alexa and Tracy.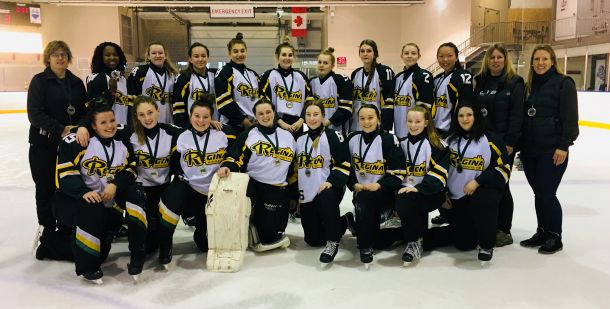 In an exciting weekend of ringette, the U19B Regina Elite took home the silver medal at the Jim Benning tournament.  Elite won three of four close round robin games, including defeating the Portage team Elite lost the gold to in the Portage tournament earlier in the season.  Elite played a spirited gold medal game against Steinbach, coming a goal short to ultimately take home the silver medal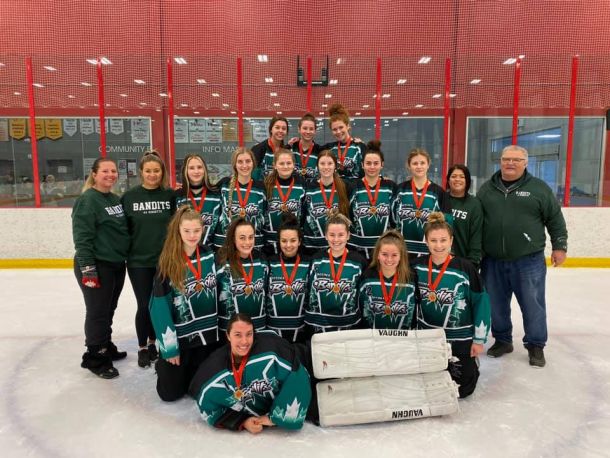 Congratulations to the U19AA Bandits for coming home from the Mid-Canada Ringette Tournament in Winnipeg with the Gold Medal!  The Bandits record in the round robin was 3-1, with their only loss being to the BVRA Angels, who they met again in the gold medal final.  The Bandits tied the game late in the 3rd period to take it to overtime, where it ultimately went to a shootout.  Holly Kozan stopped all 3 shots, while Bryn Jones scored for the Bandits to give the Bandits a 6-5 win!  Great job Bandits!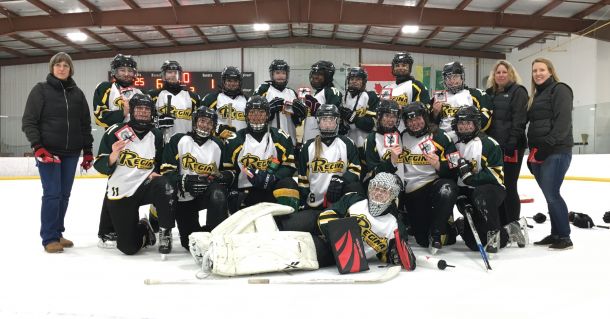 The U19B Elite took home another silver medal in the Buffalo Plains December Charge tournament.  It was a weekend reminiscent of the movie "Groundhog Day", with the Elite playing six games within 48 hours rotating between the Saskatoon Exile and the Buffalo Plains Phantoms.  The games against each opponent seem to repeat themselves, with Elite ultimately taking home the "silver" chocolate medal!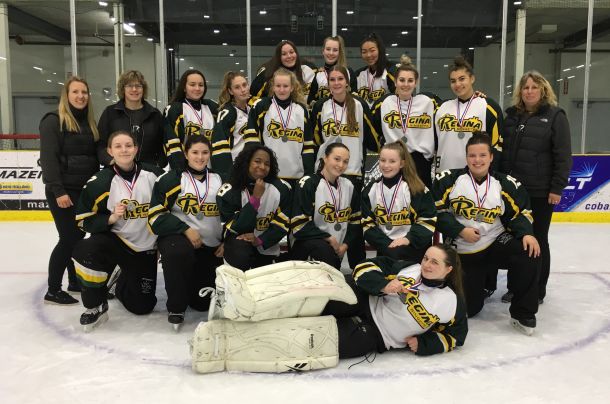 The U19B Elite took home the silver medal at the Portage ringette tournament.  Elite started the tournament with a convincing 2-0 shutout, and followed up with a solid 4-2 victory.  Elite lost a very close game three 5-4 to the host Portage Rosset, who they faced again in the Gold medal game.  Coaches Lesley Stronach, Dawn Bray and Angela Agarand are proud of the team's effort.  It was a great early season tournament for the team to gel!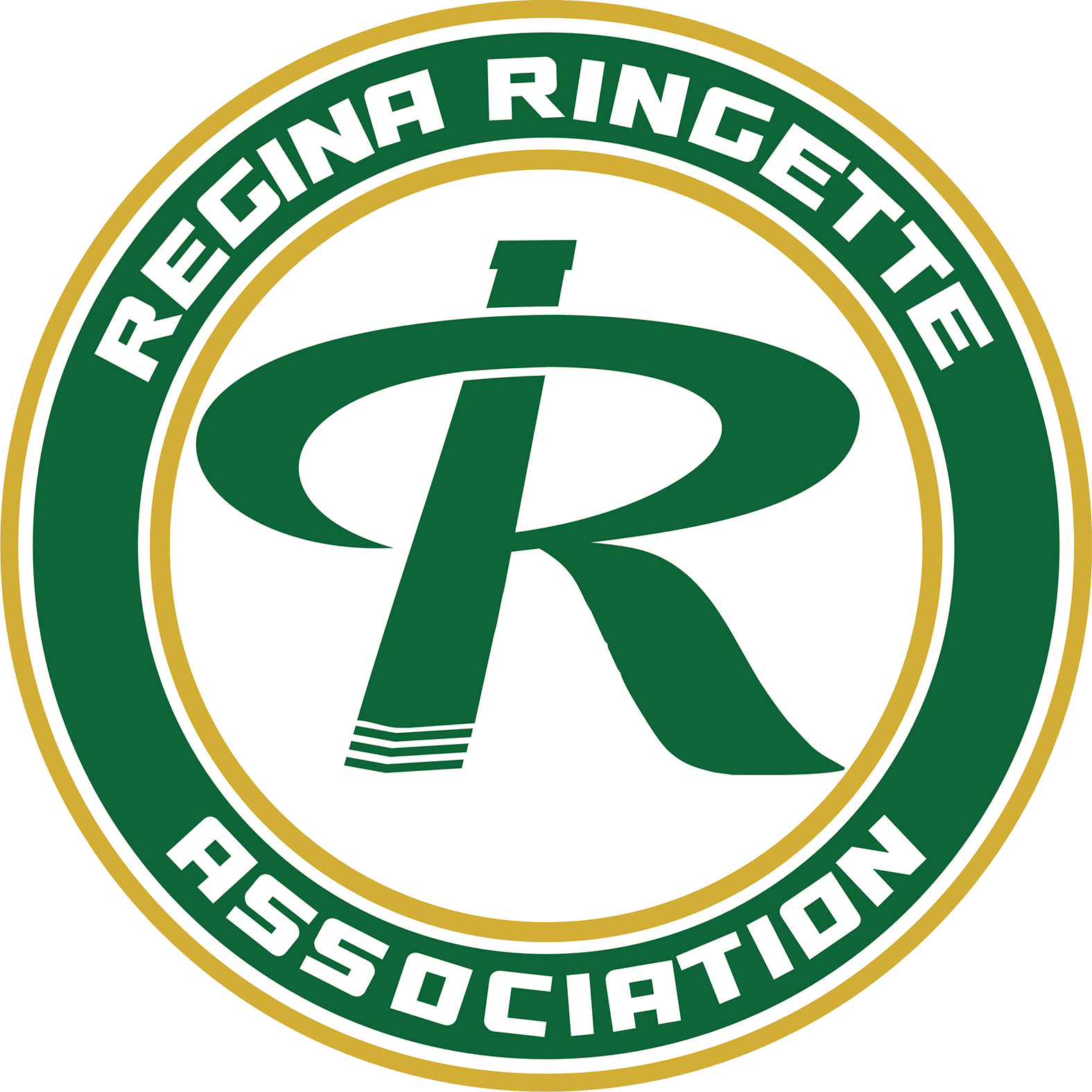 E-1642 McDonald Street, Regina, SK
Regina Ringette Association © 2022 Powered By TeamLinkt